Maui Tile Installation for your Home, Condo, or Business. Call 808-344-1549
Maui Custom Tile Works
Over 20 Years of Experience Installing Tile on Maui
Maui Tile Installation  •  CT-35631
At Maui Custom Tile Works we install only the highest quality tile, travertine and stone that will make the floors or walls of your bathroom or Kitchen a truly breathtaking sight. We know your residence is one of your biggest investments. We provide professional high quality Maui tile installation at a fair price.  If you aren't sure how to proceed with redefining your home's aesthetic, call Maui Custom Tile Works and meet with us for a design consultation. View our gallery page for examples of our work that will give you plenty of great ideas.
Professional, Respectful, and Knowledgeable
At Maui Custom Tile Works, our reputation is built upon our commitment to professional, high-quality work – but a great reputation requires more than outstanding craftsmanship. We are respectful of your home, and everything we do is based upon our years of knowledge. We treat all of our customers with respect. When working with a tile installer, you want to get the best possible workmanship, but at a price you can afford. We work to make the entire process smooth, easy, and to keep the prices as low as possible.
Excellent Customer Service
We want to develop long-term relationships with homeowners, builders, designers, architects, and contractors, and to meet that goal, we work to make every step of our collaboration professional and a genuine pleasure. For Maui tile installation in Wailea, or throughout the island of Maui, our team is ready to help.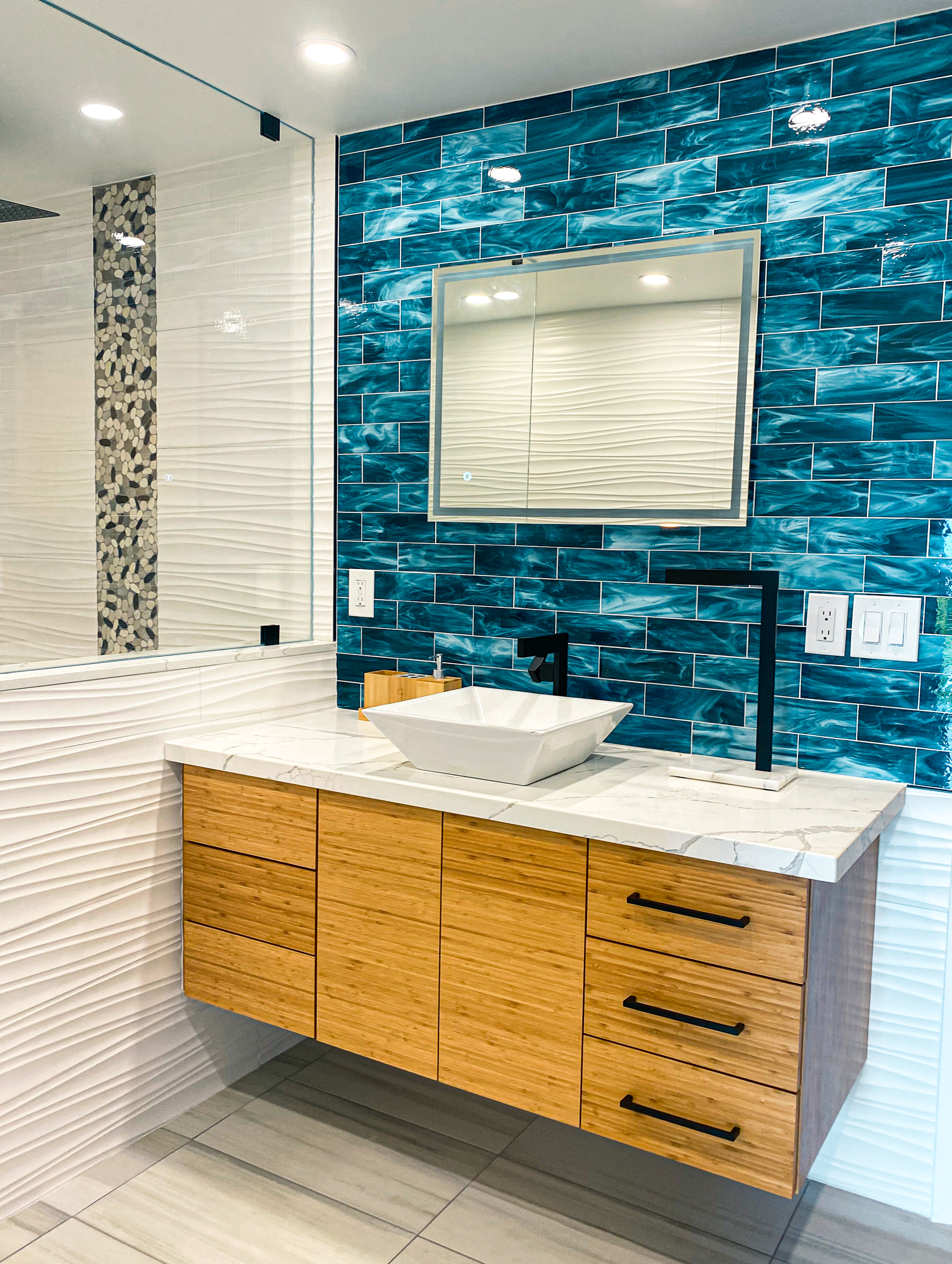 Work with Professionals: From Design to Installation
We offer all of the services you need, from design to installation. We collaborate with our customers and help them discover the perfect tile options to enhance the room and bring a new level of beauty, whether stone, tile, slate, glass or porcelain. You can trust us to go the distance for you, and to work hard to bring your vision into reality. Expect the ultimate in service and care, as well as expert Maui tile installation. Tile is our business, and we truly go above and beyond in ensuring our customers and clients are pleased with the result.